Why custom playing cards can be used for business?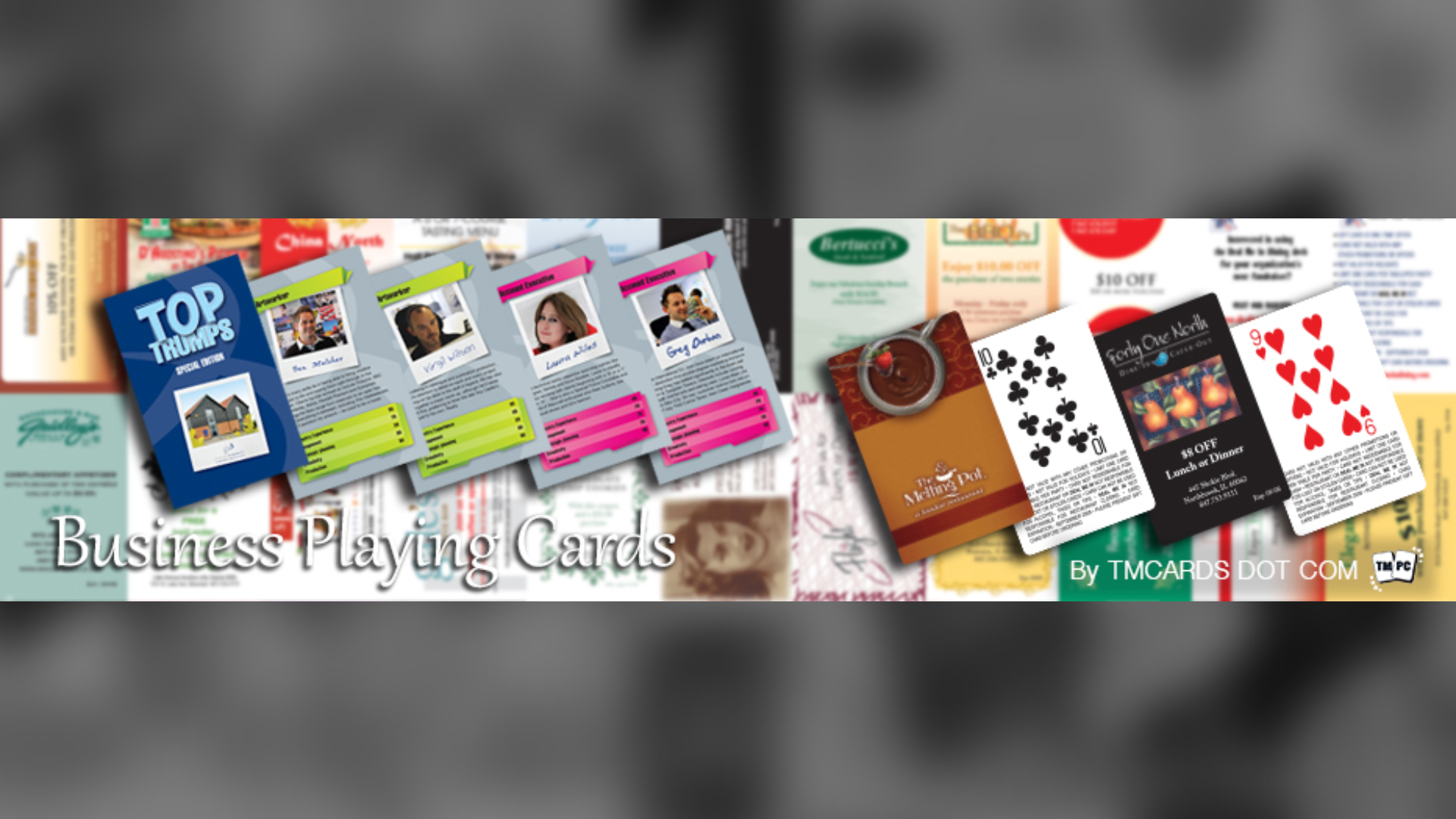 Every business exists as it has a service or a product to offer. Most businesses need to showcase their product or services tangible or otherwise to the world for them to remain in business. Globally famous brands always have that special need to keep reminding the general public and their esteemed clientele that they are still in business. Education of the client per se is of prime importance to the businesses to let the client know their range of products and what better way they could showcase the same except via custom playing cards. Catalogues are passe and get lost in the pile of printed media but have you ever heard of someone throwing a playing card deck away?
Custom Playing cards allow the advertiser to showcase and provide the complete range of their products and services to the client giving them a multi faceted marketing tool. A custom made deck given to a prospective client may be instrumental if used in drawing in more clients out of sheer curiosity.
Business playing cards travel as a deck of cards but ends up being the perfect marketing tool and brand mobilize agent that is a necessity for every corporate and business. Ech deck of business playing cards can effectively convey a talking point or visual whicj potrays your brand images and objectives.
Customized playing Cards can be completely customized to have the companies branding on the back and their varied products and services on the fronts with each card leaving a memory hook of the branding and the list of products.