How custom playing cards can be used for business?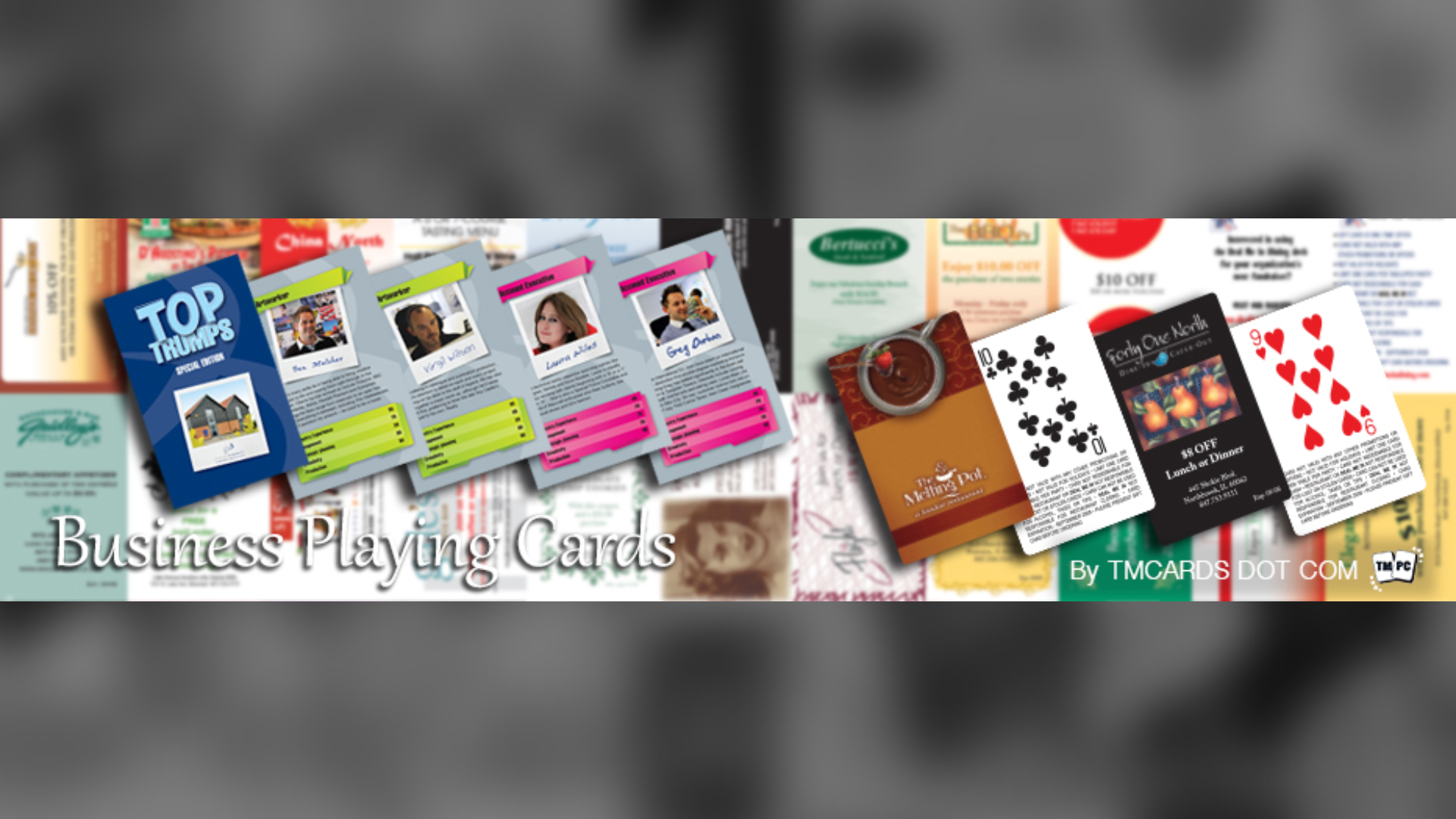 The cheapest form of entertainment was playing card games wherein families and friends played together for hours of pleasure and togetherness. Now playing cards have evolved into the most innovative marketing product which is used extensively to leave a memory hook and showcase products and services while serving the purpose of a multi-utility gaming product. Playing cards have the potential to be an ideal marketing gift allowing the receiver to play common games such as poker and rummy and also partake in experiencing and spreading the word about the company that is showcasing their products on the cards.
A whole lot of promotional companies are in business today not just because of the variety of products and gizmos they have to offer…. It's because they were playing cards in their line of products. Business playing cards is a sure shot to business success and scale up adherence with your clients. You may want to personalize the cards for a forthcoming trade shows, event or seminar. You can also add more products and services as point of scale material to their initial purchase.
Picture this scenario that an Automotive oil company that has to market their products to truckers and car owners and they are new in the market. The use Custom playing card decks with their branding at the back and the varied range of their products on the side of the suites (pips) along with the compatibility check with the vehicle size make or origin. They were a great success when they gave away free Custom playing cards with every liter of their product and made a killing on the nascent market. They achieved completely educating their clients and thereby bringing about long-term brand awareness to them..