Wedding Favours and Party Favour Playing Cards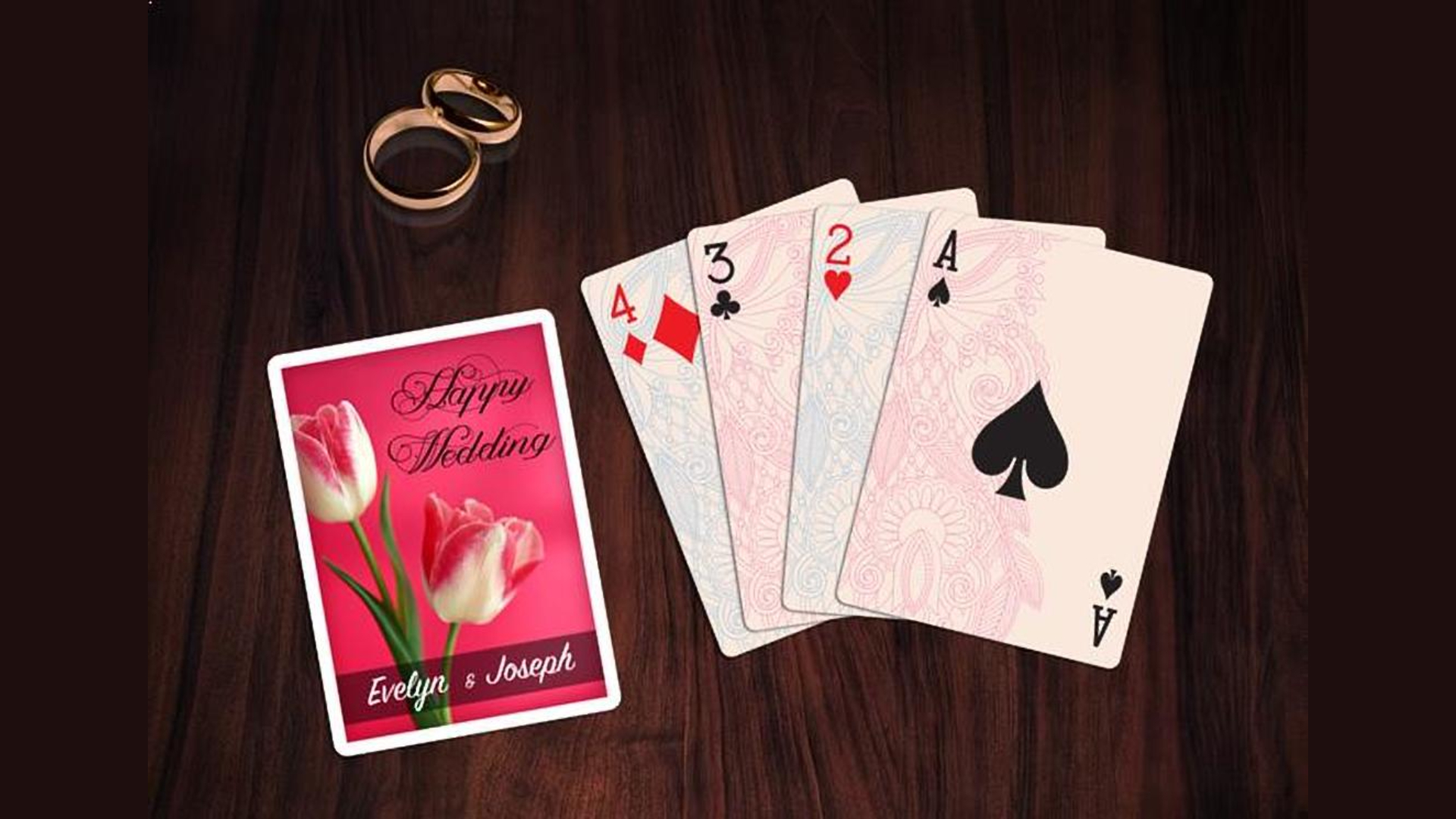 A return pouch having a personalized deck of cards (i.e. personalized playing cards) for each guest or having pictures of the event along with the date and venue would leave everlasting and nostalgic memories whenever the deck is pulled out year's later. Playing cards with photos of the occasion could be ordered as a gift to the attendees. A wedding celebrated is the buzz in family and social circles. A time honored event to be embraced and punctuated with merry making and fanfare and a bounty of feasting. It's by and large a one time occasion and it's gaiety lasting long after the party is over. What can be better as a complimentary gift than a personalized deck of playing cards. A nifty looking pack with an eye stopping design & colour palete. A low cost entity with all the trappings of a sophisticated and expensive makeover. You can chose from our wide selection of customized playing card favors exclusive to wedding photos and which are patterned in a most unobtrusive setting. It is a gift in picturesque framing which is to be remembered for a long time ahead. The photos incorporated display bridal showers, consecration ceremony, the party frolics and the grand banquet itself. It is a visual wrap up of the entire episode.
Feel free to design your very own Wedding or Anniversary cards for favors. Several options are at handlike redesigning the card backs with a border and incorporate the day, date and a picture of the couple. Or simply show date & picture of the couple on all 52 face cards. Or, just preempt the Q's and the K's with the oncoming nuptials. Nothing dazzles more than a wedding.